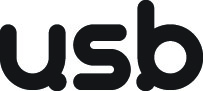 U1
USB Cardioid Dynamic Handheld Microphone w/Tripod Stand, 10ft USB Cable
USB Cardioid Dynamic Handheld Microphone
w/Tripod Stand, 10ft USB Cable
Record directly to your computer
Excellent for vocals and instruments
Podcast over the internet
Create your own audio for video
Record your own songs
Simply plug in and start recording
Windows and Macintosh compatible
U1
U1
USB Cardioid Dynamic Handheld Microphone w/Tripod Stand, 10ft USB Cable
USB Cardioid Dynamic Handheld Microphone
w/Tripod Stand, 10ft USB Cable
Record directly to your computer
Excellent for vocals and instruments
Podcast over the internet
Create your own audio for video
Record your own songs
Simply plug in and start recording
Windows and Macintosh compatible
---
---
Product Details, Reviews & Downloads
Overview
USB Cardioid Dynamic Handheld Microphone
w/Tripod Stand, 10ft USB Cable
Record directly to your computer
Excellent for vocals and instruments
Podcast over the internet
Create your own audio for video
Record your own songs
Simply plug in and start recording
Windows and Macintosh compatible
Details
Record directly to your computer with this easy to use cardioid dynamic
handheld microphone with USB output. On/off switch for quickly muting
the microphone. Tripod stand and USB cable included. Use the U1 for
podcasting, audio for video or recording to your favorite audio editing
software. PC and Mac compatible.
Unit Dimensions: 9.25"L x 12"W x 4.5"H
Unit Weight: 1.2lb.​
Media & Artists
Related Products
---